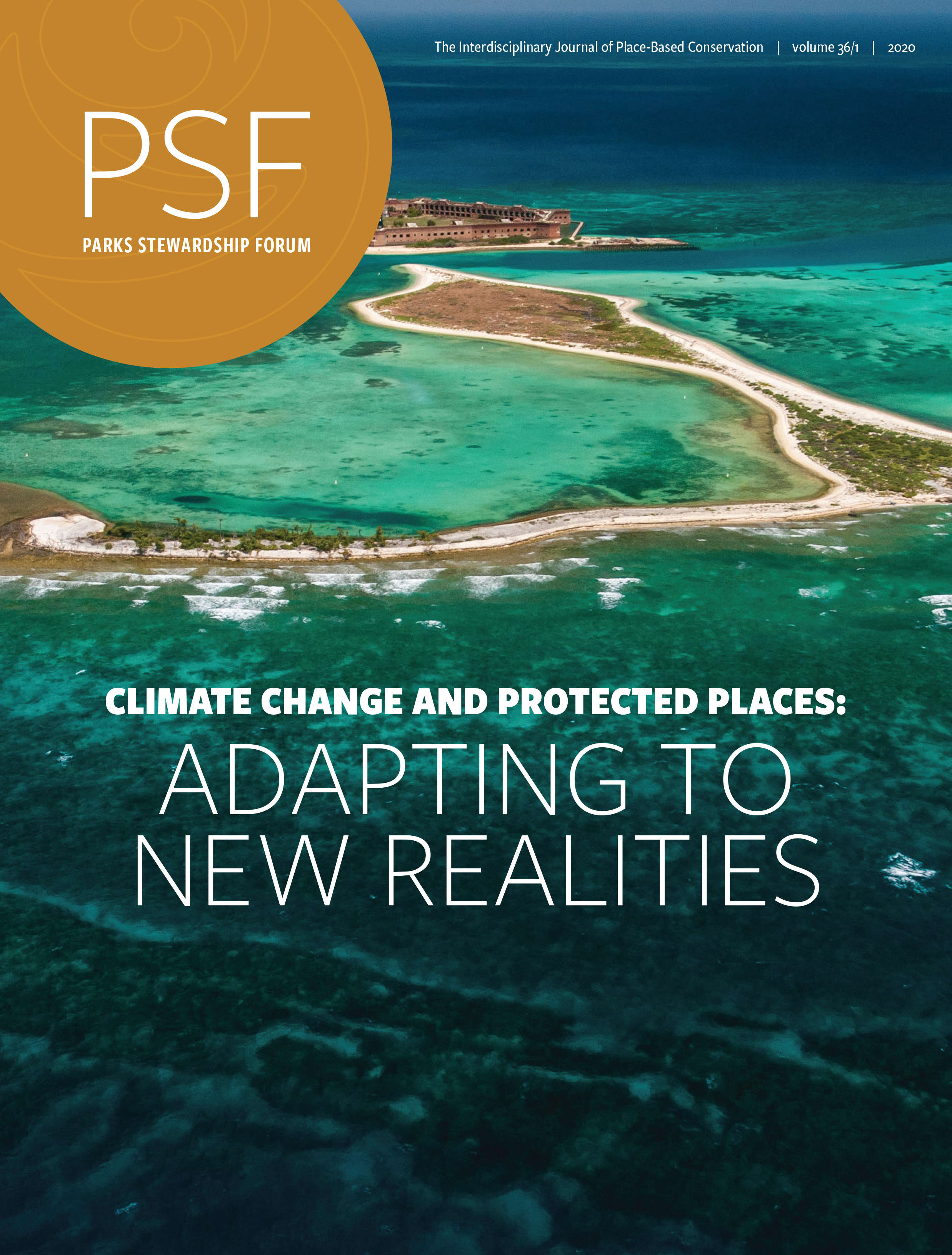 In partnership with the George Wright Society, the Institute for Parks, People, and Biodiversity has launched the Parks Stewardship Forum, an open-access journal centered on issues of conservation and stewardship. The journal pulls from a variety of disciplines, from the natural to the social sciences, to provide interdisciplinary and robust analyses that address the past and future of parks, protected areas, cultural sites, and other place-based forms of conservation. 
The inaugural issue of the journal, titled "Climate Change and Protected Places: Adapting to New Realities," looks at how protected places build resilience and adapt to the impacts of climate change. The special double issue—which contains more than 25 essays, case studies, and a photographic essay—considers current responses and strategic approaches to climate change. It includes writings from several UC Berkeley alumni, including Rolf Diamant, who writes about his inheritance of historic park publications, and Caryl Hart, who coauthors a piece on vanishing coastal parks due to sea-level rise. Environmental Science, Policy, and Management professor Steve Beissinger and graduate student Kelly Iknayan are also among this issue's contributing authors, detailing their research on the effects of climate change on desert bird populations. 
This international journal continues and expands upon the George Wright Forum, a publication named for George Melendez Wright, a UC Berkeley forestry graduate who was an influential figure in preserving national parks. The Parks Stewardship Forum can be found online at the University of California's eScholarship platform as well as the Institute for Parks, People, and Biodiversity's website, where it is available to the public in both PDF and interactive formats. 
"We are very excited to have joined forces with Berkeley's Institute for Parks, People, and Biodiversity to create Parks Stewardship Forum," said Dave Harmon, the executive director of the George Wright Society, and one of the new journal's managing editors. "The inaugural issue's focus on adapting to climate change is a prime example of a conservation challenge that begs for an all-hands-on-deck interdisciplinary response. We can't afford to leave anyone's expertise on the table. We want to make Parks Stewardship Forum the go-to source for innovative thinking on protecting the world's natural and cultural heritage places."
"The field managers of our parks and public lands are hungry for information about how to adapt to the climate changes they are already experiencing" said Jon Jarvis, who served as the inaugural executive director of the Institute for Parks, People and Biodiversity and is now chair of the board. "The 'Forum' achieves one of the Institute goals by bringing the best available science to the practice of conservation."