4th year, Society & Environment and Conservation & Resource Studies
 
Dante Gonzales, an undergraduate in the Department of Environmental Science, Policy, and Management, is a familiar face for many students on campus. As a Carbon Neutrality Initiative Engagement Fellow, Gonzales created Carbon Crew, a branch of the Student Environmental Resource Center (SERC). Gonzales is also a member of the Students of Color Environmental Collective (SCEC), and he was one of the core organizers of our campus Climate Strike in October 2019. In this month's Student Spotlight, Gonzales shares his leadership experiences in Berkeley's environmental community.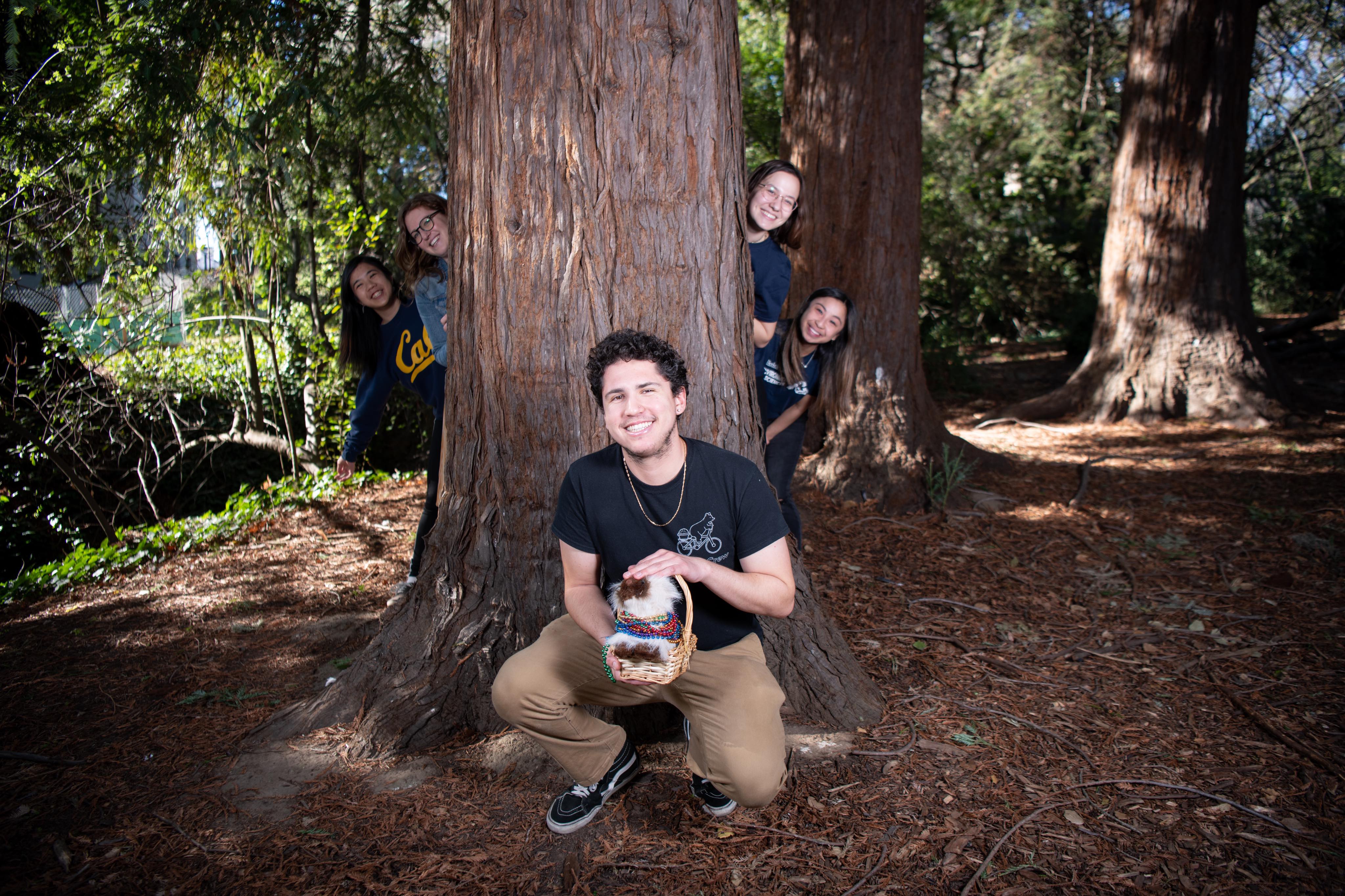 Photo courtesy of Dante Gonzales.
What first sparked your interest in carbon neutrality and emissions policy?
Growing up in Southern California, I found it shocking that a person's zip code can define whether or not they are breathing clean air. Frequently, communities that have been historically disenfranchised—typically low-income, Black, Indigenous, and other POC communities—are forced to breathe polluted air from industrial areas because of lax regulation and discriminatory land-use policies. Clean air is considered to be a human right, but many people feel helpless and alone while inciting change because decision-making has been confined to government and other historically exclusionary government agencies. 
Carbon neutrality has always been an important issue for me personally. I believe that solutions can be implemented on multiple levels and can include a broad swathe of populations in the decision-making process. I launched Carbon Crew to offer convenient and impactful ways to empower communities to achieve carbon neutrality. We need all hands on deck to solve the climate crisis, but first, we must equip individuals with the knowledge that they are not alone and can help make positive change.
 Describe your position as a Carbon Neutrality Initiative Engagement Fellow, the purpose and future of Carbon Crew, and your department within the Student Environmental Resource Center.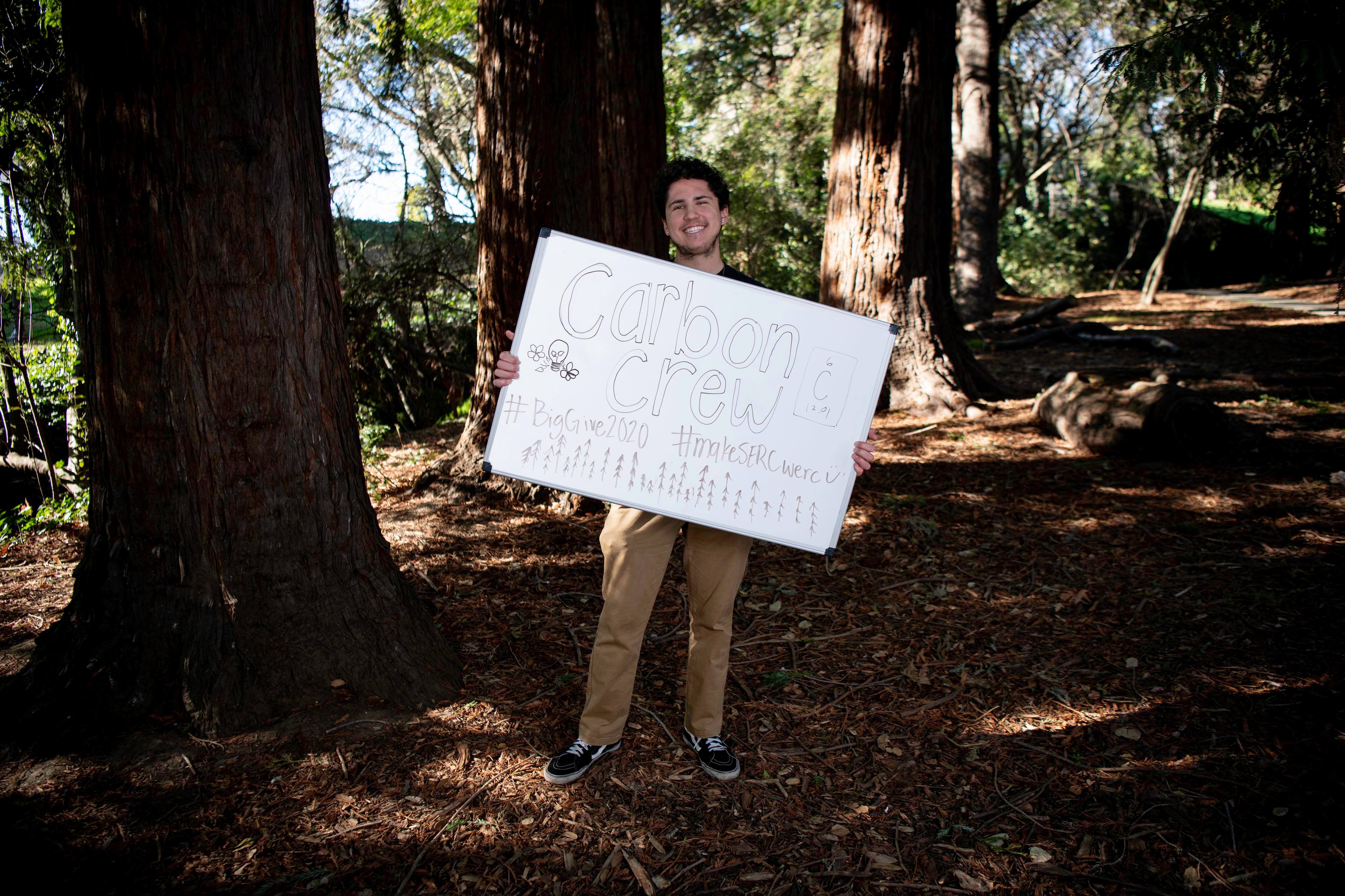 Photo courtesy of Dante Gonzales.
As a Carbon Neutrality Initiative Engagement Fellow, I engage our campus and community with the strategies and goals of the University of California's Carbon Neutrality by 2025 initiative. Carbon Crew seeks to redefine what it means to "engage" community members with the Carbon Neutrality Initiative. Our engagement goes beyond flyers, info sessions, and lofty policy language, and instead aims to create real, enriching connections with our campus and community. The group focuses on activism that takes a diversified approach toward building climate resilience and achieving carbon neutrality, creating spaces of inclusion for members to join the fight. 
Carbon Crew is split up into three teams: Food Justice, Campus Engagement, and CO2RE (CO2 Reduction and Education Team). Our Food Justice Team uplifts marginalized voices, promotes plant-forward options in our campus dining halls, and spurs discourse on alternative agricultural practices. Our Campus Engagement Team involves our community in activities that highlight carbon neutrality and environmental activism. Events in the past have included the UC Berkeley Divestment Panel and the #whatcarbonneutralitymeanstome photo campaign.
Our CO2RE team generates, teaches, and shares environmental curricula with local community centers and schools, with the hope of fostering the next generation of environmental leaders. Eventually, we hope to grow into a Registered Student Organization and create intercity (and maybe even interstate) relations in the fight for carbon neutrality and environmental activism.
 Describe your involvement in the Students of Color Environmental Collective and what that space means to you. 
This will be the fourth semester that I have been involved in the Students of Color Environmental Collective, and this space really holds a special place in my heart. To see the work of its founders and previous students to better the lives of students of color in the environmental field has been extremely inspirational, given that such spaces are limited in both our campus and society. SCEC provides an opportunity for us to come together, vent, organize, and create a community that shares knowledge, resources, and support.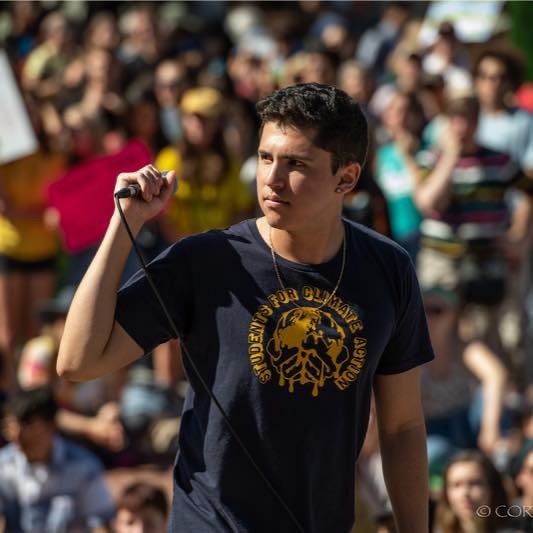 Photo by Cornelia Grimes.
How did your time at Berkeley inspire you to organize the campus Climate Strike?
I am reminded every day how passionate and strong the environmental community here at Berkeley is. Organizing the climate strike was a coordinated manifestation of this power, and it was truly amazing to see how many people stood with us in solidarity. Although Berkeley is always at the receiving end of protest jokes, the privilege and platform that we have as an institution is undeniable. It would be a shame to not use that power to uplift our most marginalized individuals in addressing the climate crisis. I am excited to see what our community will achieve this semester and what other organizations we can include in our movement for collective liberation.
Do you know of a student or group in Rausser College involved in noteworthy research, community outreach, or extracurricular activities? Let us know by submitting a suggestion with this nomination form.