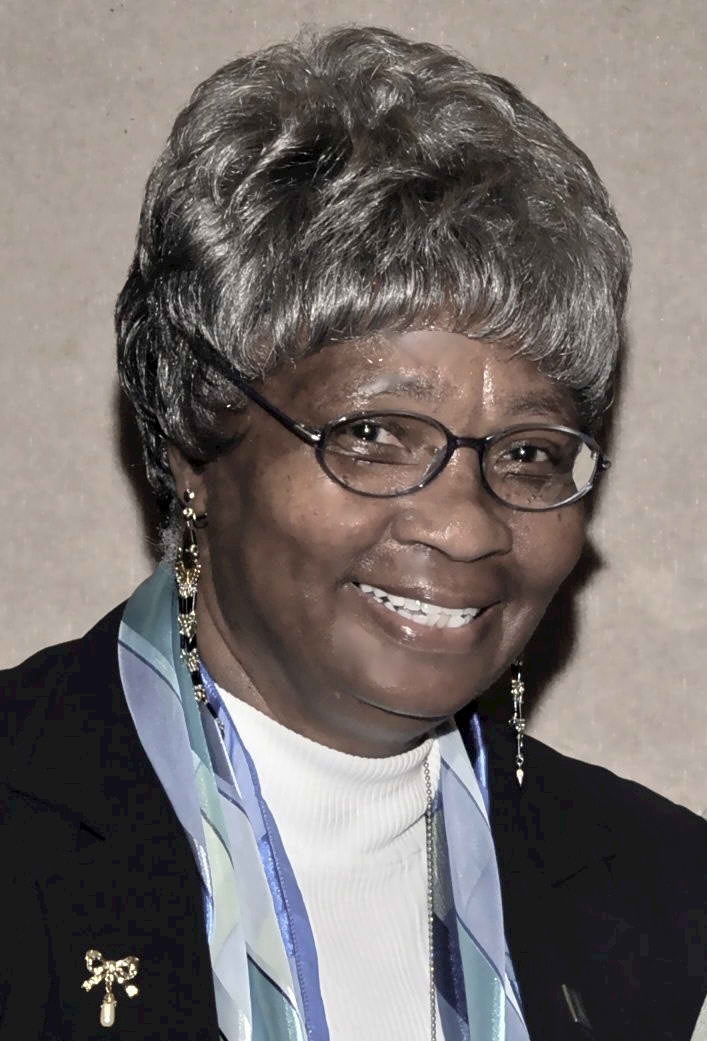 Mary Blackburn, University of California Cooperative Extension nutrition, family and consumer sciences advisor for Alameda County, has received the National Extension Association of Family and Consumer Sciences Hall of Fame award.
"Your dedication to NEAFCS has been exhibited through the educational resources and leadership you have provided to your community, state and across the nation throughout the years to help families improve their living conditions," Roxie Price, NEAFCS president, wrote to the UC Cooperative Extension advisor. 
Blackburn, who has served in Alameda County since 1990, credits her successful career to heroes and sheroes – the people who encouraged her along the way.
"Mary Blackburn has really made a difference in the lives of Bay Area residents. Her work with local communities makes it easier for people to stay active and eat healthy food," said Glenda Humiston, University of California vice president for agriculture and natural resources. "It's wonderful to see her receive national recognition from her peers."
In 1963, UC Berkeley offered Blackburn, who had just graduated from Tuskegee University, one of four coveted spots in a new Master of Public Health Nutrition – Dietetic Internship program.
The mother of four preschool children didn't know how she would make it work. Her husband didn't want to leave his job in Alabama, but the opportunity was too big to turn down. She had been the first in her family to go to college and her parents, encouraging her to pursue higher education, offered to care for her children until she found housing in the Bay Area. Against the backdrop of the Civil Rights Movement, white people were holding the plane to California for her. The young Black woman felt compelled to seize the opportunity as she boarded.
"I felt it confirmed that whatever I was doing, it was not at all about me, it was much bigger than me...That has kept me going for many, many years," said Dr. B, as she is affectionately called by her colleagues.
Blackburn completed her Master of Public Health degree in 1965 and was among the first dietitians in the U.S. to become a Registered Dietitian in 1968. She continued her studies at UC Berkeley – bringing her kids with her to class when daycare fell through – to earn a doctorate in human nutrition and health planning and administration in 1974.
--This is an exerpt from the UC Agriculture and Natural Resources (UCANR) Food Blog. Read the full article on their website.