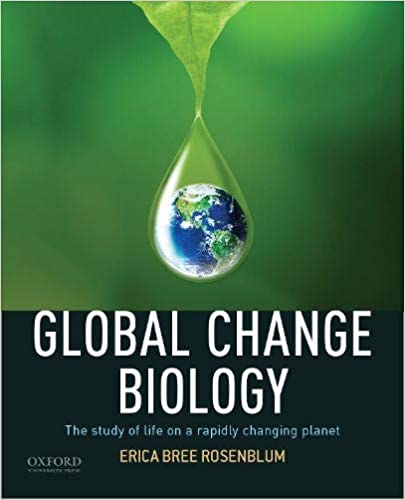 "You may not think of yourself as a storyteller or an educator if you're a scientist, but you are," said Erica Bree Rosenblum, an associate professor in the Department of Environmental Science, Policy, and Management, in a recent webinar. "And these stories matter." 
Rosenblum is a respected researcher in the fields of evolutionary ecology, ecological genomics, and global change biology. In addition to her research into the global dynamics that influence biodiversity, she has developed and taught the popular undergraduate course ESPM 152 - Global Change Biology. With more than 100 students enrolled each spring, the course was designed to counteract depressing environmental narratives, which Rosenblum has found to be prevalent among environmental science undergraduates. 
It was with these dynamics in mind that Rosenblum wrote her new textbook, Global Change Biology,  published in December 2020. On February 11th, Oxford University Press hosted a webinar, in which Rosenblum discussed her pedological method and the need for centering the global change narrative more on students' own lives.
The first of its kind, Global Change Biology  offers a comprehensive introduction to the field, as well as advanced teaching methodology and curriculum for instructors. The book first explores the complex history of planetary change, then covers how contemporary stressors impact life across biological levels and biomes, how living systems respond to planetary change, and opportunities for fostering healthy ecosystems in these times of rapid change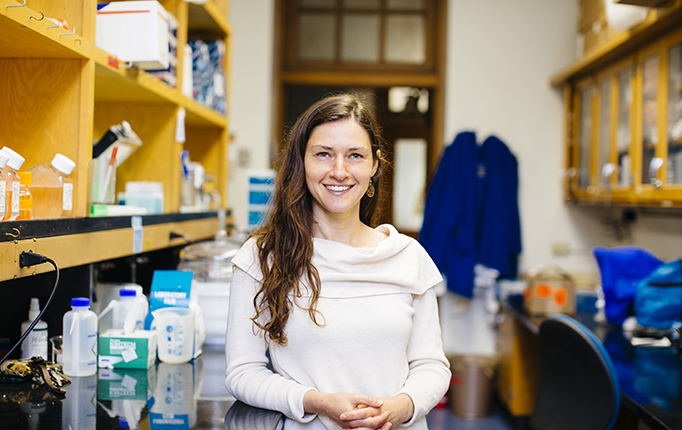 Rosenblum found that students, when learning about ecological collapse and the climate crisis, are often overwhelmed by negative and defeatist narratives. "By the time they get to our classes in higher education, they are really struggling with how they can be part of the conversation and part of a solution-oriented story," she said. Global Change Biology  attempts to empower students to personally relate to environmental issues, redefine humans' relationship with the natural world, and foster constructive, critical thinking.
Learn more about Rosenblum's textbook at the Oxford University Press website.