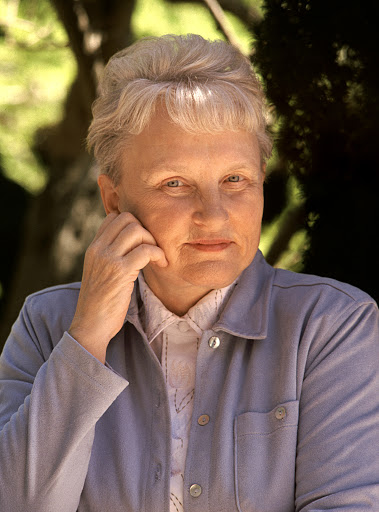 Forty years after the publication of Carolyn Merchant's The Death of Nature, the book remains a central text of ecofeminism and ecology. In a recent article in Public Books, Paula Findlen, a Berkeley alumna of the history department, discusses Merchant's groundbreaking work and its outsized influence on the field. 
Merchant, a professor emerita in the Department of Environmental Science, Policy, and Management (ESPM), wrote The Death of Nature in 1980. One of the first to explore the scientific revolution through the lens of feminist ecology, the book discusses how new definitions of science and technology have perpetrated the degradation of both nature and women. Its publication contributed significantly to the development of ecofeminism as a field and a movement in the 1970s, revealing historic links between femininity and nature. 
Merchant's book brought women to the center of scientific narratives, mobilizing students in the wake of significant environmental events such as the 1979 Three Mile Island nuclear disaster and the passage of the Superfund Act, which enabled federal authorities to respond more directly to hazardous substance threats.
Inspired in part by Rachel Carson's Silent Spring (1962) and Betty Friedan's The Feminine Mystique (1963), Merchant's book critically analyzed the origins and ambitions of the scientific revolution. She highlighted the importance of language and imagery in constructing a vision of a natural world without victims of exploitative economic systems. The text incorporated scholarship on many subjects that had previously not been considered together, such as women, agrarianism, agriculture, mining, witchcraft, and Renaissance-era utopian thinkers. 
Her work energized students such as Findlen, who went on to use the book while teaching a seminar on gender and science at Harvard University. "Forty years ago, Merchant needed to write The Death of Nature," writes Findlen, "The basic insight of Merchant's book—that the material conquest of nature inspired, directly and indirectly, new ways of thinking about nature—still rings true to me."
While a professor in ESPM, Merchant focused her research on environmental history, philosophy, and ethics. With a specialization in American environmental and cultural history, her other research interests explored the role of consciousness and symbols of nature. Among other positions, Merchant has served on the executive and advisory boards of the International Journal of Ecoforestry and the Association for the Study of Literature and the Environment.
Read Findlen's personal review in Public Books as part of their series with the Stanford Center for Advanced Study in the Behavioral Sciences.