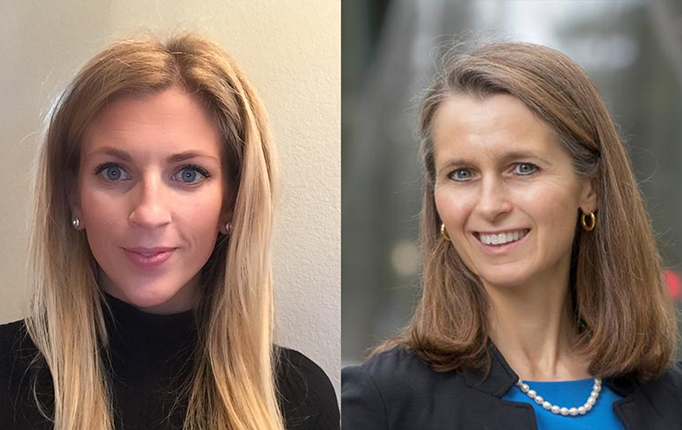 Jane Flegal (left) and Catherine Wolfram (right).
Congratulations to Jane A. Flegal, an alumna of the Department of Environmental Science, Policy, and Management, and Catherine D. Wolfram, an affiliate faculty member in both the Department of Agricultural and Resource Economics and the Energy and Resources Group, on their recent appointments to the Biden administration. 
Flegal has joined the White House Council on Environmental Quality as the senior director for industrial emissions. Wolfram, whose primary faculty position is in the Haas School of Business, was appointed the deputy assistant secretary for climate and energy economics at the U.S. Treasury Department.
Flegal and Wolfram have become the latest people from UC Berkeley to join the new administration. Several Berkeley professors have been appointed to top department leadership roles. These include Jennifer Granholm, a professor of public policy, as Secretary of the Department of Energy and Janet Yellen, a professor emerita of economics and business, as Secretary of the Treasury Department.
Read more: