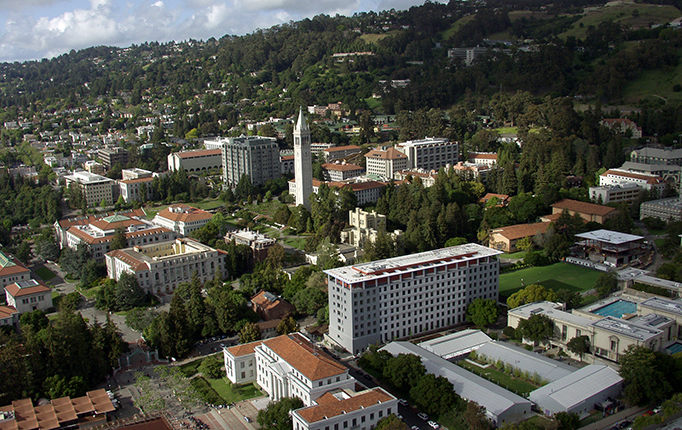 Earlier this month, UC Berkeley earned a Platinum rating in the Sustainability, Tracking, Assessment & Rating System (STARS), a comprehensive sustainability rating system for colleges and universities that addresses the environmental, social, and economic dimensions of sustainability. 
UC Berkeley's 85.39-point score was the seventh highest out of the 674 colleges and universities with an active STARS rating, and it scored third highest among the institutions reporting under the most recent version of STARS, implemented this year, with its stricter criteria for sustainability assessments. 
STARS is a program of the Association for the Advancement of Sustainability in Higher Education (AASHE). With more than 900 participating institutions in 40 countries, the program is the most widely recognized framework globally for comprehensive public reporting on sustainability performance at colleges or universities. 
The university submitted its first STARS entry in 2018, in which the campus received a Gold rating. Despite the stricter criteria under the newest edition of the STARS assessment, Berkeley raised its achievement to the highest rating. Participating institutions report on sustainability across five overall areas: 1) academics, 2) engagement, 3) operations, 4) planning and administration, and 5) innovation and leadership. 
Berkeley's 2021 report sought to encompass a holistic view of sustainability through guidance by the United Nations Sustainable Development Goals, in order to better capture the range and depth of sustainability initiatives on campus and in the classroom. 
The full report with ranking data can be found on the AASHE website. For more information about the ranking, read the article published on the UC Berkeley Office of Sustainability website.