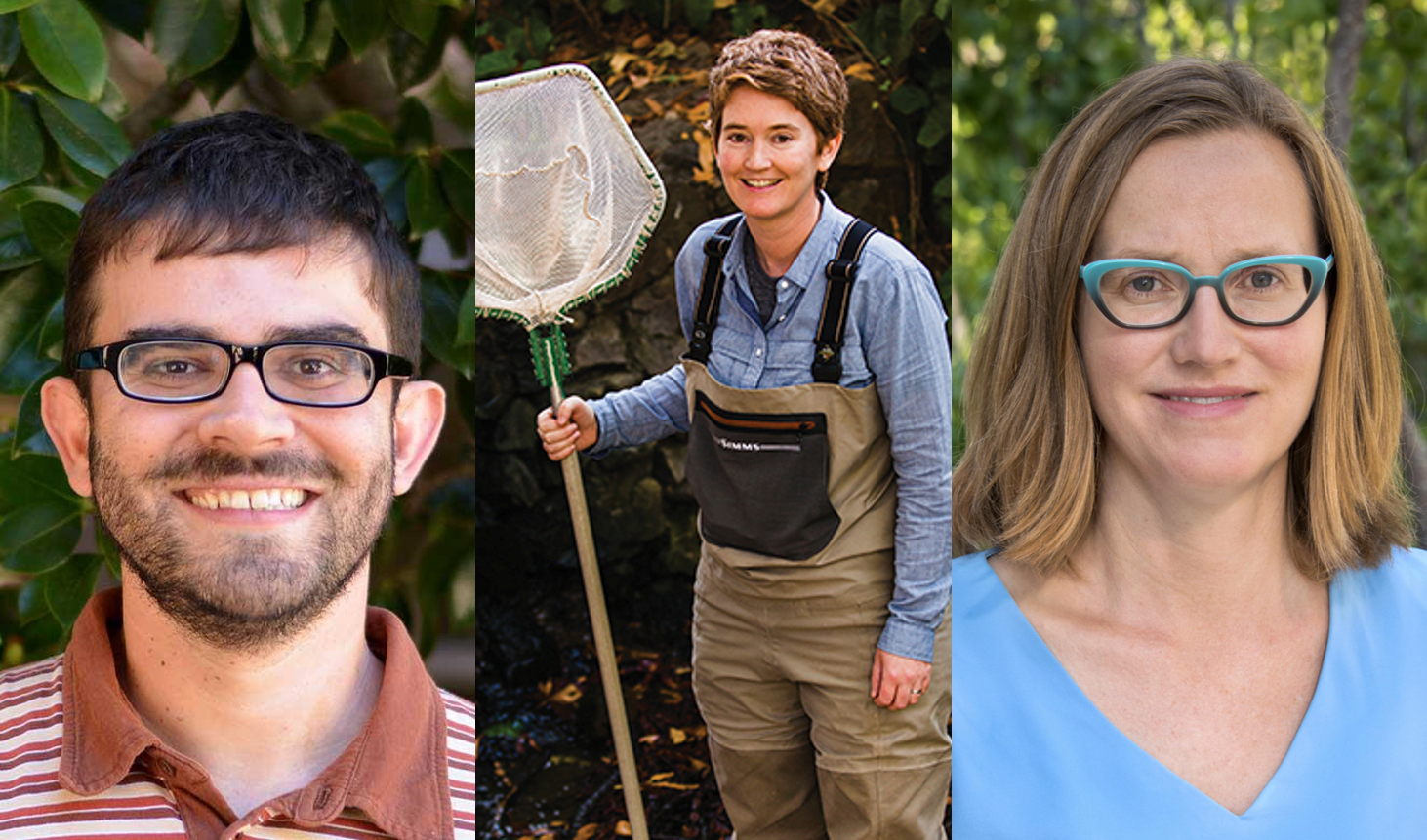 Left to right: Damian Elias, Stephanie Carlson, Lara Kueppers.
This October, three Rausser College faculty will join the California Academy of Sciences' Fellows. Nominated by peers and elected by the Academy's Board of Trustees, the Academy Fellows are chosen for their notable contributions to the natural sciences and science communication. The fellows aid the Academy in public engagement, education, and collaborative research efforts. 
Stephanie Carlson, a professor in the Department of Environmental Science, Policy, and Management (ESPM), studies freshwater ecology, including the evolution and conservation of freshwater fish. Damian Elias, a professor in ESPM, is best known for his research on spider physiology and behavior. A faculty scientist at the Berkeley Lab and an associate professor in the Energy and Resources Group,  Lara Kueppers researches ecological responses and feedbacks to climate change.
Carlson, Elias, and Kueppers will be featured at the 2021 Virtual Annual Fellows Gathering on Tuesday, October 5th.