Five members of the Rausser College community are recipients of the UC Berkeley 2020 and 2021 Excellence in Advising and Student Services Awards. These awards recognize the positive and innovative impact recipients have made on student learning, engagement, and belonging on the Berkeley campus. 
Lyn Rivera, Department of Plant and Microbial Biology
Virtual Advising Innovation Award
"Lyn Rivera is a graduate adviser extraordinaire. Coming to our department with over five years of advising experience, Lyn was able to bring her professionalism, compassion, and even-keeled attitude to her new position as the Graduate Student Affairs Officer for the Department of Plant and Microbial Biology in April 2020 during the pandemic. Interviewed in-person and on-boarded in the new digital environment, she did not skip a beat on the purpose of her job—students first, clarity and simplification of processes, and building trust. Lyn has gone above and beyond to become a respected and trustworthy member of our staff and department."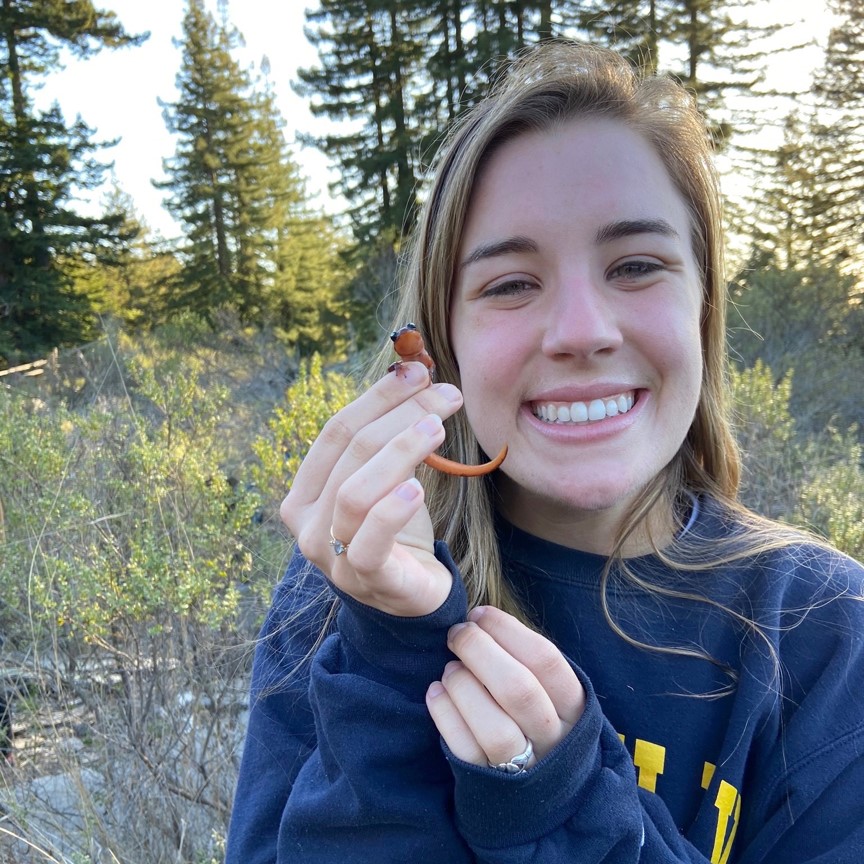 Aileen Lavelle, Rausser College Peer Advisor Leaders
Outstanding Peer Advisor, Mentor, Counselor, or Ambassador
"Aileen constantly finds new ways to immerse herself in the Rausser College of Natural Resources community and creates a space for students to feel seen and heard. She is eager to help and adapt to new challenges with grace and enthusiasm. Her efforts have bolstered enthusiasm amongst the peer advisors and the student community at large. Aileen has spearheaded several innovative programs amid the pandemic, including virtual Peer Advisor office hours for prospective students during Cal Week and a Faculty Research Panel aimed to demystify undergraduate research and provide access to Rausser College faculty. We believe Aileen consistently goes above and beyond in her role as a peer advisor to positively impact our Rausser College community."
Professor Lynn Huntsinger, Rausser College of Natural Resources Dean's Office
Advising Champion (Faculty/Administrator)
"Lynn has been a champion of undergraduate education and advising at Rausser College for multiple decades, one of which she has served as Associate Dean."
Sarah (Hamilton) Rhoades, Office of Instruction and Student Affairs, Rausser College 
Outstanding Advisor or Student Services Staff
"Sarah Rhoades is an inspiring mentor who demonstrates genuine care and interest in everyone she interacts with. I remember feeling uncertain when I learned that my major was getting a new advisor, but Sarah has provided so much support since the first time we met. She helped me navigate my journey in the College through a period when I was uncertain about my academic aspirations. I am so grateful for the opportunity to work closely with her as a peer advisor as we continue to support the Rausser College community."
Joshua Dullaghan, Office Of Instruction & Student Affairs, Rausser College
Outstanding Advising or Student Services Administrator, Director, or Manager
"Joshua Dullaghan has done so much for the Office of Instruction & Student Affairs at Rausser College within a short period of time. He reassessed our systems, increasing clarity and efficiency. He improved equity and increased office morale. All despite a year with incredible challenges from COVID-19 and office turnover. He approaches each interaction with students and staff with compassion and empathy, and he inspires us all to do the same. I am very grateful for his leadership."
Award recipients will be recognized at a reception on Wednesday, December 15, from 1:30-3:00 p.m. PST via Zoom. RSVP here. 
Learn more and see all award recipients on the Council of Advising and Student Services website.