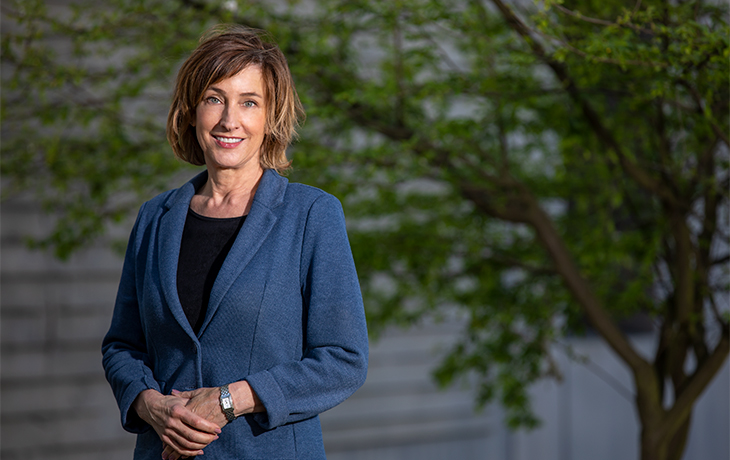 Susan Hubbard. Credit: Berkeley Lab.
Congratulations to Susan Hubbard on being named the Deputy for Science and Technology at Oak Ridge National Laboratory. In her new role, Hubbard will oversee Oak Ridge's research portfolio across several diverse fields including materials science, environmental and biological research, energy science and technology, fission and fusion energy, and neutron sciences.
An adjunct professor in the Department of Environmental Science, Policy, and Management, Hubbard currently serves as associate lab director of the Earth and Environmental Sciences Area at Lawrence Berkeley National Laboratory (Berkeley Lab), where she leads research on climate and ecosystem sciences and energy geosciences.
Hubbard spent more than 20 years with Berkeley Lab. Her new role begins on March 1, 2022
Read the full announcement at the Oak Ridge National Lab website.