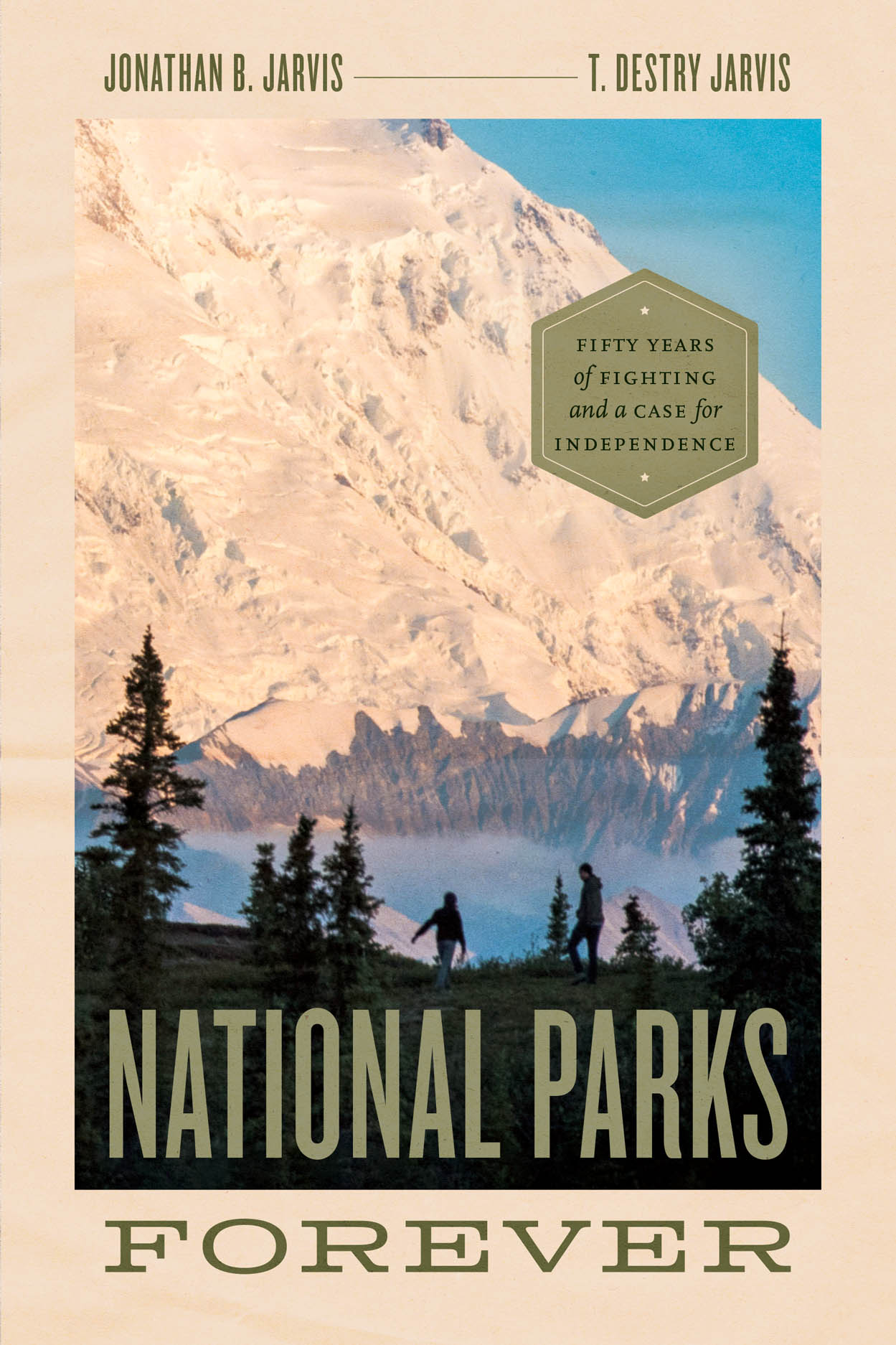 Jonathan Jarvis, the inaugural executive director for the Institute for Parks, People, and Biodiversity, will join Kurt Repanshek, editor of National Parks Traveler, on Tuesday May 17 for an hourlong webinar to discuss his new book National Parks Forever, Fifty Years of Fighting and a Case For Independence.
Co-athored with his brother, Destry Jarvis, the book details their battles inside and outside the National Park Service (NPS), and breaks down how Congress and Interior Department political appointees have used budget, organization, reassignments, and policy revisions to undercut the stewardship mission of the NPS.
Jonathan Jarvis served in the NPS for four decades: as ranger, biologist, superintendent, and then as director under the Obama administration from 2009-2017. After his retirement from the NPS, Jarvis was the inaugural Executive Director of the Institute for Parks, People, and Biodiversity at the University of California, Berkeley from 2017-2020. He is now chairman of the Institute's board. Destry has been a conservation leader for over five decades, served eight years in the NPS, and was the agency's assistant director under President Bill Clinton.
Drawing on their experience, Jonathan and Destry conclude in their book that the National Park Service should be freed from the Department of the Interior and re-established as an independent federal agency. Their conversation with Repanshek will be streamed on the National Parks Traveler website at 7 p.m. ET/4 p.m. PT. The event is free but attendance is capped at the first 500 registrants.
Visit the National Parks Traveler website to learn more and register for the webinar. Those unable to attend can listen to the conversation online starting May 22.