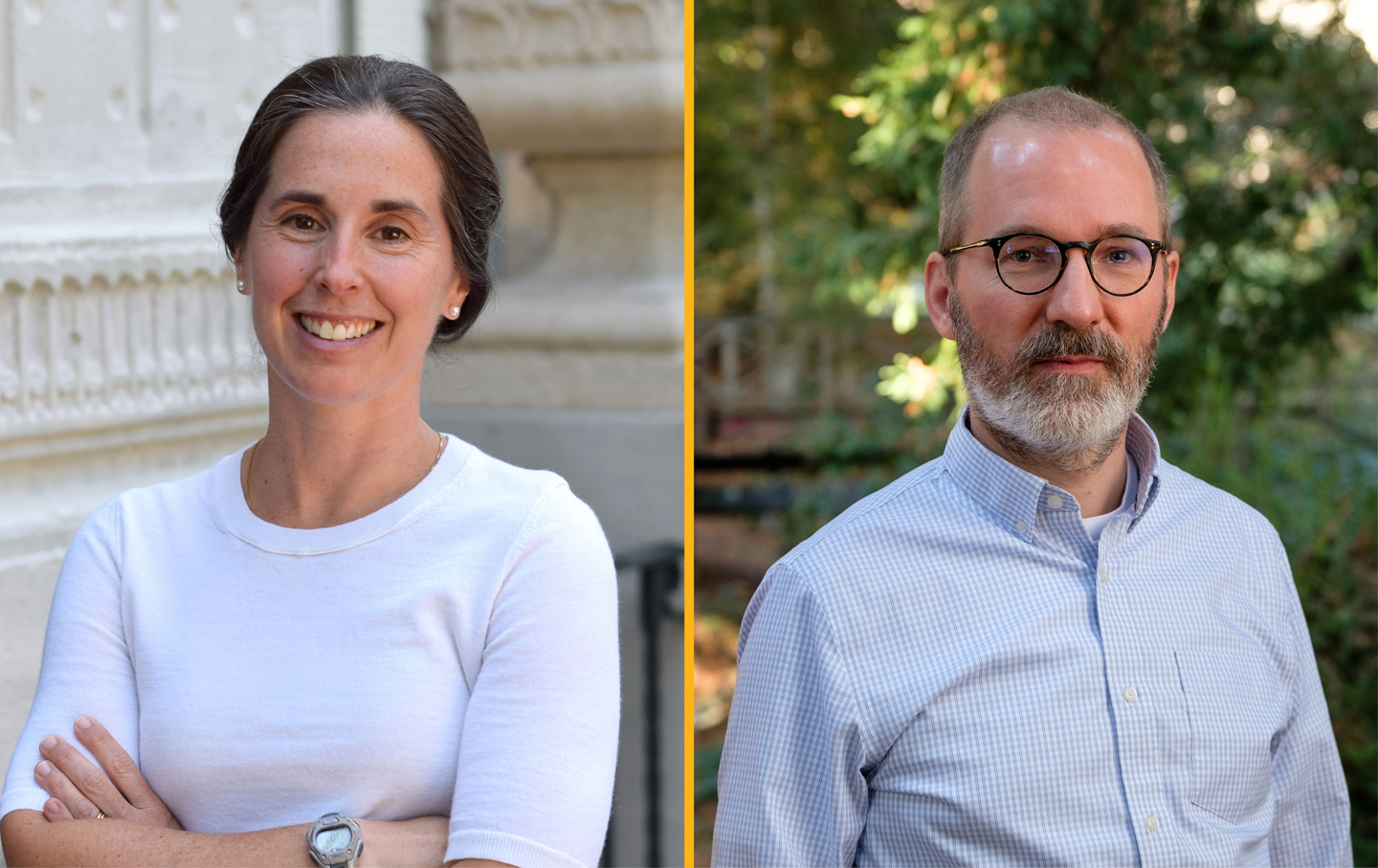 Fowlie (left) and Anthoff. Photo credit UC Berkeley.
Two Rausser College of Natural Resources faculty members will help devise the institutional, analytical, and policy foundation needed to establish a federal Office of Carbon Scoring (OCS), the Brookings Institution announced today.
The proposed OCS would analyze the potential impact of proposed legislation on greenhouse gas emissions and other relevant climate metrics. The nine-member task force will be led by Meredith Fowlie, professor of Agricultural and Resource Economics, and Jim Stock (MA '82 Statistics; PhD '83 Economics), director of the Salata Institute for Climate and Sustainability and professor at Harvard University.
"As more and more people in the U.S. experience climate change, we are likely to see future congressional proposals to take further steps towards decarbonization," said Fowlie. "Having a trusted, timely, and neutral estimate of those emissions impacts—akin to a fiscal impact estimate from the Congressional Budget Office—would help legislators refine their proposals so that they achieve their climate goals."
The task force plans to work alongside relevant stakeholders, regulators, and congresspeople throughout the process, and consult with an advisory council of leading researchers including David Anthoff, professor in the Energy and Resources Group.
Visit the Brookings Institution website for more information about the task force and advisory council.