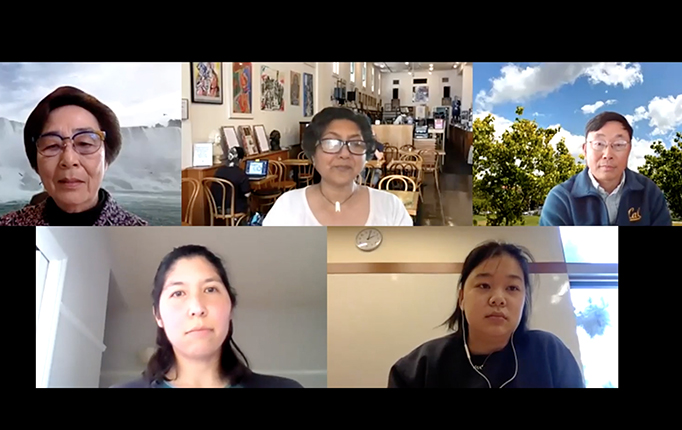 On April 23, 2021, the Diversity Committee of the Department of Plant and Microbial Biology (PMB) held a virtual facilitated conversation on anti-Asian American and Pacific Islander (AAPI) racism. The discussion focused on the recent rise of anti-AAPI harassment and violence, its effects on the Asian-American community, and its roots in the larger context of discrimination against people of Asian origin in the U.S. 
Committee Chair Professor Michi Taga monitored the discussion with panelists Rausser College Associate Dean for Equity and Inclusion Isha Ray, Professor Emerita Renee Sung, Associate Chair Sheng Luan, and PhD student Helen Liu. Thank you to professors Sung and Taga for spearheading the discussion.
The panelists emphasized the ways in which government policy and the broader political environment underlie hate crimes committed by perpetrators. They urged the AAPI community to stand together and seek common ground with all  minoritized groups in fighting racism.  The meeting ended with an open discussion on the innocent question of "Where are you from?" and its (often) underlying message of "Where are you really from?" that could elicit a myriad of emotional responses.